Onyx Cleaning, Polishing - Dallas, TX
Delivering Expert Care For This Delicate And Exotic Stone…
Onyx, a form of marble, is a truly stunning stone known for its incredibly rich colors and luminosity, but etching, wear patterns, scratches, dullness and other problems can really take a toll on the appearance of onyx. If this is true of your onyx, don't replace it. Have it restored to like new! The highly trained, professional technicians at Next Level Surface Care provide expert onyx cleaning, polishing, sealing, repair, restoration, and maintenance services for onyx floors and surfaces in both residential and commercial properties. Whatever your needs may be, we can restore the head-turning, translucent beauty of your onyx so it looks just as good or better than when it was installed. Keep reading to learn more about what we can do to resolve your particular onyx problem.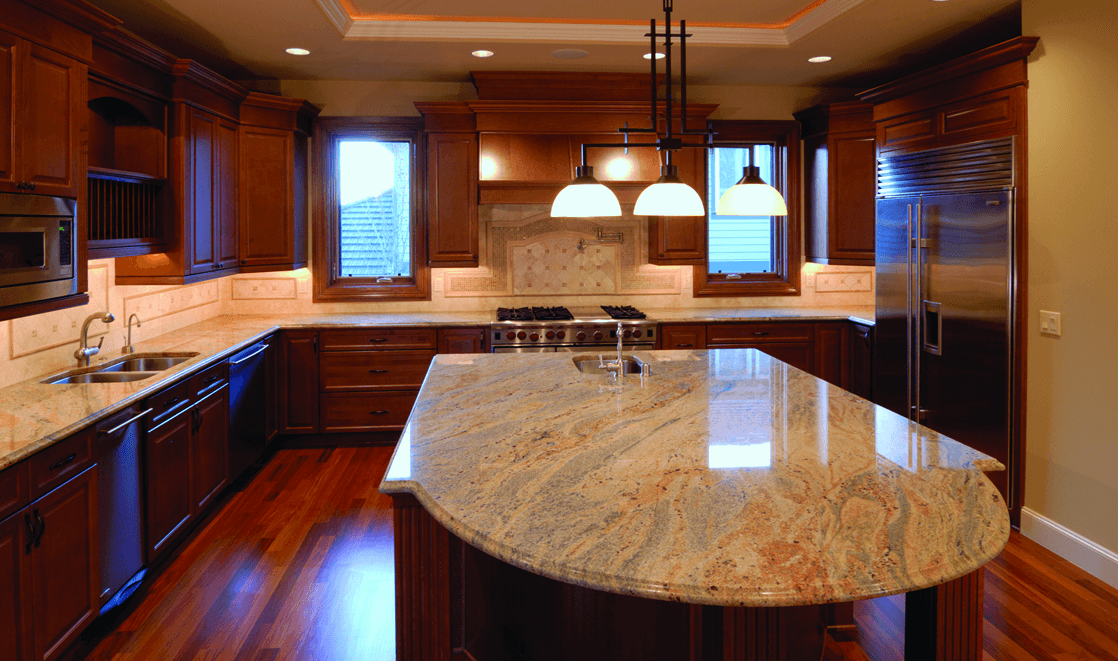 Are your onyx surfaces too dull or too shiny? Call Next Level Surface Care and specify the finish you need. If you have a new floor with some tiles that look more glossy than others – let us even out the finish for you. Whether you have or are seeking to acquire a gloss, semi-gloss or matte finish, our knowledgeable technicians can deliver a beautifully restored finish for all your onyx surfaces.
Onyx Grinding / Lippage Removal
When tiles are set unevenly, this is called lippage. Aside from detracting from the beauty of your installation, lippage can create a trip and fall hazard. You need not replace the entire floor, because our expert technicians can grind the stone to a uniform, flat surface. The honed or polished end result will look as good or better than when the floor was first installed.
A calcium-based stone, onyx reacts to acids found in lemon, wine, cleaners, and other substances, which can result in etch marks on the stone's surface. Our expert technicians can hone your onyx countertops, furniture tops, walls, floors and other surfaces to eliminate etching, wear patterns, scratches, dullness and other problems. They can also achieve a honed or soft matte finish that is warm, inviting, and velvety smooth. Next Level Surface Care can also polish your onyx using the appropriate diamonds or polishing powders to provide a beautiful, glass-like polish.
Some natural stone types are more porous than others, and the more porous a natural stone is, the more susceptible it is to staining. Your marble will be easier to keep clean with periodic professional deep cleaning services, using non-acidic, highly-effective cleaning solutions. Once your marble is cleaned and restored, we may recommend you have us seal it to enhance its stain resistance. We say, "May" because not all stone needs to be sealed. Highly polished stone may not even take an impregnating sealer. But, if sealing is recommended, know that sealing represents an inexpensive, preventative measure against stain damage, because it buys you time to wipe up spills before they become stains.
Next Level Surface Care is experienced in removing stains and discolorations from your onyx surfaces. Whether you are seeking guidance for do-it-yourself stain removal or would prefer to have us remove the discolorations for you, rest assured the original finish of your stone can be most likely be restored.
Scheduled Maintenance for Onyx
Next Level Surface Care provides both residential and commercial onyx maintenance services. In addition, we can recommend and implement a maintenance program tailored to the placement, traffic, and usage of your onyx surfaces.
For a FREE estimate on onyx polishing, onyx cleaning and sealing, onyx repair, or any other onyx services throughout the Dallas, TX area, CONTACT US online or call (972) 905-1278 today.
TESTIMONIALS AND REVIEWS
Our Clients Say It Best...
Take a moment to see what our clients tell us and tell the world about us.
Jason and Diana were great and did a fantastic job. The tile floors are awesome. Would definitely recommend and use them again.
Debi Erickson
Jason was on time and ready! My tile and grout look spectacular! Thanks so much.
Kathryn McCord
I highly recommend Next Level Clean. Great job, thorough and cleaned up after job finished! I will definitely use them again!
Valerie Cox
Jason was a very professional and nice young man. He was very conscientious about all the little details and made sure I was completely satisfied when he finished. I would...
Mike Alexander
Next Level has been amazing since the beginning! They are very responsive and truly show their appreciation for the their clients. I am so happy I found them!
D'Anna Paty