Hardwood Floor Services | Dallas - Ft. Worth TX
Hardwood Floors Rejuvenated
Hardwood flooring is beautiful. When it is in great condition it creates a stunning backdrop to your environment, but when the finish becomes obscured by damage or contaminants such as dust, soils, air pollution, oils, and mop residue, hardwood flooring can have the complete opposite effect. At Next Level Surface Care, we understand that your hardwood flooring is a significant investment and deserves the very best workmanship and care. You can trust our knowledgeable team to dramatically improve the appearance of your hardwood floors.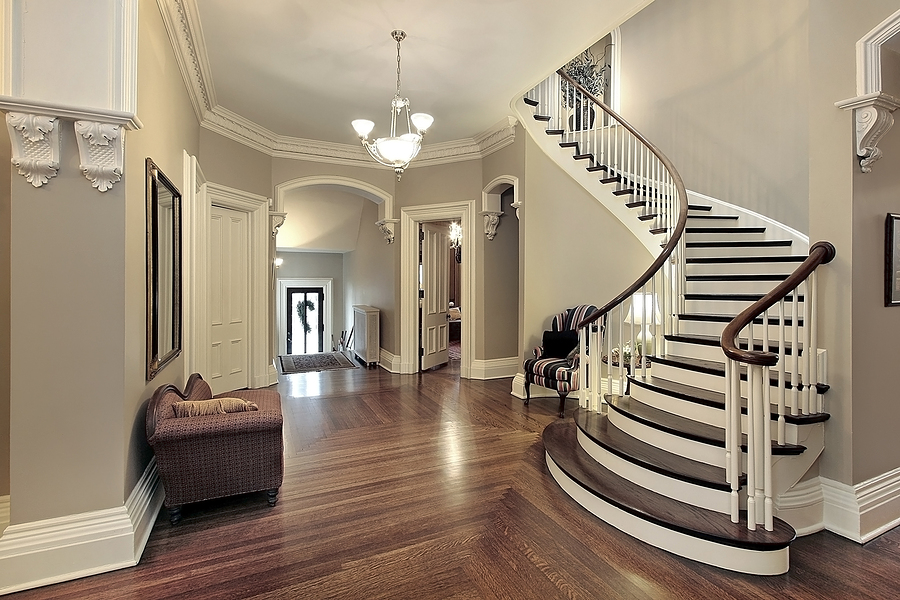 At-A-Glance Residential and Commercial Hardwood Floor Services
Hardwood Floor Refinishing
Dull or lightly damaged hardwood floors do not necessarily require restoration.  Refinishing, which is not as  messy or disruptive as restoration, can take care of  minor problems such as foot traffic wear and tear, light scuff marks and scratches, and loss of shine or luster. The refinishing process is generally quicker, less invasive and less expensive than restoration.
Our simple deep cleaning process rejuvenates an existing polyurethane finish. For floors without a sealed polyurethane finish, we can wax and buff. Either way, we will leave your hardwood floors and baseboards in your entries, hallways, and common areas fresh, clean and beautiful, achieving impressive results at a fraction of the cost of a full restoration.
Vacuum with equipment fitted with HEPA filtration
Scrub the floor with a weighted floor machine with nylon floor pads
pH-neutral, non-toxic cleaner formulated specifically for hardwood
Second vacuum to remove particulate created from scrubbing
Post-Construction Cleaning
Remove paint
Remove drywall compound
Remove particulate created from the construction process
Our regularly scheduled maintenance packages are customized per your specific needs and requirements.
Is your hardwood floor dull, unsightly, or damaged? If you are in the Dallas, TX metro area and your hardwood floor needs refinishing or other professional services, CONTACT US online or call (972) 905-1278 for a free estimate. We look forward to hearing from you!
TESTIMONIALS AND REVIEWS
Our Clients Say It Best...
Take a moment to see what our clients tell us and tell the world about us.
Jason and Diana were great and did a fantastic job. The tile floors are awesome. Would definitely recommend and use them again.
Debi Erickson
Jason was on time and ready! My tile and grout look spectacular! Thanks so much.
Kathryn McCord
I highly recommend Next Level Clean. Great job, thorough and cleaned up after job finished! I will definitely use them again!
Valerie Cox
Jason was a very professional and nice young man. He was very conscientious about all the little details and made sure I was completely satisfied when he finished. I would...
Mike Alexander
Next Level has been amazing since the beginning! They are very responsive and truly show their appreciation for the their clients. I am so happy I found them!
D'Anna Paty