Vinyl/VCT Tile Services | Dallas - Ft. Worth TX
Dull, Dirty-Looking VCT and Linoleum Cleaned to Like New!
Vinyl composition tile (VCT), linoleum, sheet vinyl, luxury vinyl tile (LVT), rubber sheet and tile, and other types of resilient flooring are usually found in hospitals, restaurants, industrial facilities, or other places where high traffic and use are likely. They are also great for busy, high traffic homes with kids and pets.  Although mildew, spilled liquids, and staining are not likely to pose any major problems, resilient flooring does require regular cleaning and maintenance services.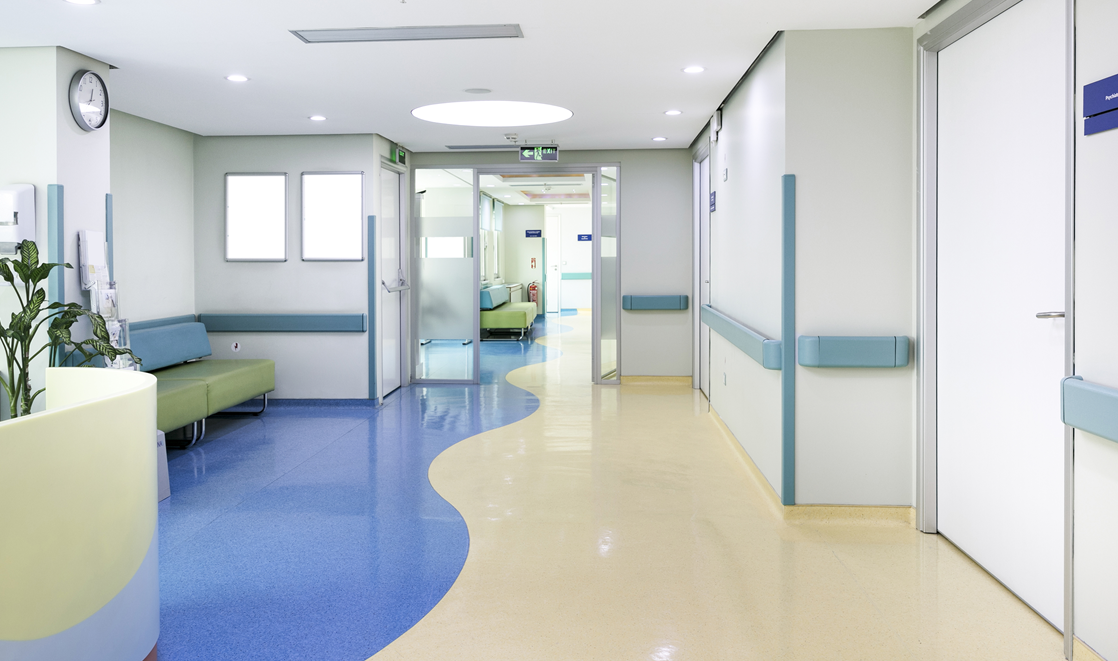 We Resolve Vinyl and VCT Floor Issues
Abrasive cleaners, dirt and grit, and other damaging conditions can cause VCT and linoleum floors to become dull and unattractive. Dirty, dingy floors can not only leave an unprofessional impression on guests or patrons but can affect the morale of employees.
Our mission is to create a clean, healthy, attractive environment for anyone who enters your facility.
We deep clean VCT and linoleum floors using a commercial floor machine mounted with brushes and neutral pH floor cleaner. The brushes rotate at high speeds to extract soils, contaminants, and leftover coatings. Then we burnish the floor replacing the brushes with burnishing pads that also rotate at high speeds to buff and polish the surface of the VCT tile or linoleum to a beautiful sheen.
We can use a traditional stripping and acrylic wax application to improve the look of your floors, but for a cost-effective, high-value, long-term solution, consider dramatically rejuvenating the appearance of your floors with our high performance coatings.
Is your resilient flooring dull, unsightly, or damaged? If you are in the Dallas, TX or any of the other areas we service and your resilient flooring needs some professional attention, contact us online or call (972) 905-1278 for a free estimate. We look forward to hearing from you!
TESTIMONIALS AND REVIEWS
Our Clients Say It Best...
Take a moment to see what our clients tell us and tell the world about us.
Jason and Diana were great and did a fantastic job. The tile floors are awesome. Would definitely recommend and use them again.
Debi Erickson
Jason was on time and ready! My tile and grout look spectacular! Thanks so much.
Kathryn McCord
I highly recommend Next Level Clean. Great job, thorough and cleaned up after job finished! I will definitely use them again!
Valerie Cox
Jason was a very professional and nice young man. He was very conscientious about all the little details and made sure I was completely satisfied when he finished. I would...
Mike Alexander
Next Level has been amazing since the beginning! They are very responsive and truly show their appreciation for the their clients. I am so happy I found them!
D'Anna Paty