Commercial Cleaning and Maintenance | Dallas - Ft. Worth TX
Commercial Cleaning and Maintenance Services
First impressions matter, especially in commercial spaces, such as offices, health care facilities, or stores. Customers or clients walk in, look around, and subconsciously decide how they feel about your business almost immediately, and this impression is heavily influenced by the appearance of the floors and surfaces. Once an opinion is formed, it can be difficult to change. Carefully cleaned and maintained floors and surfaces exude a high standard of excellence. We provide professional cleaning and maintenance services to commercial properties so your commercial space can always create a positive impression.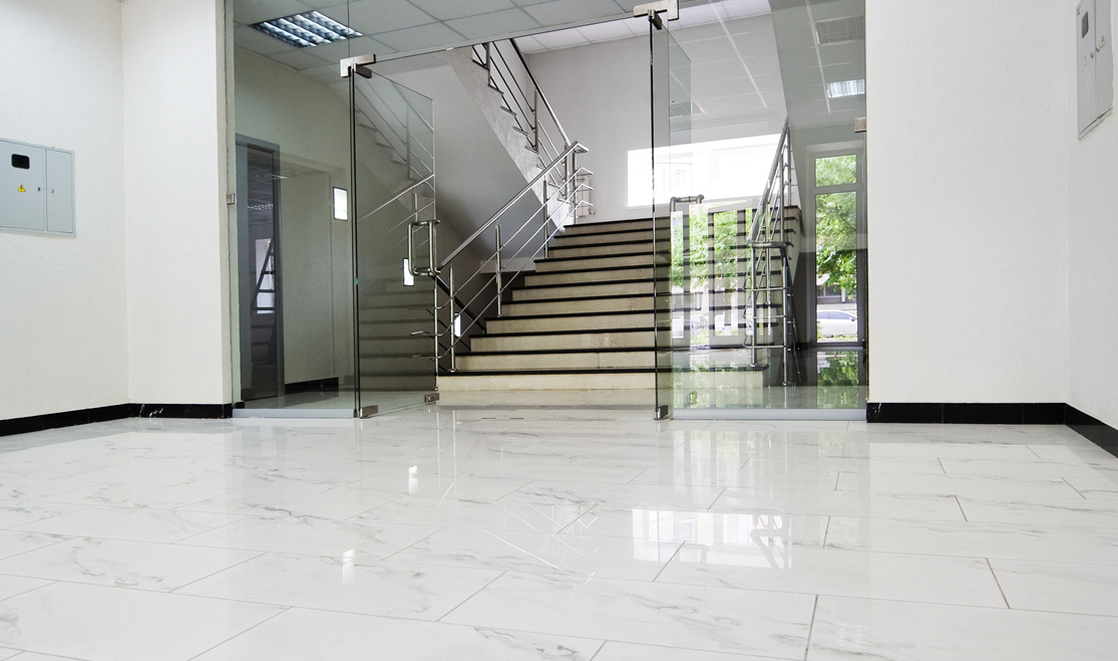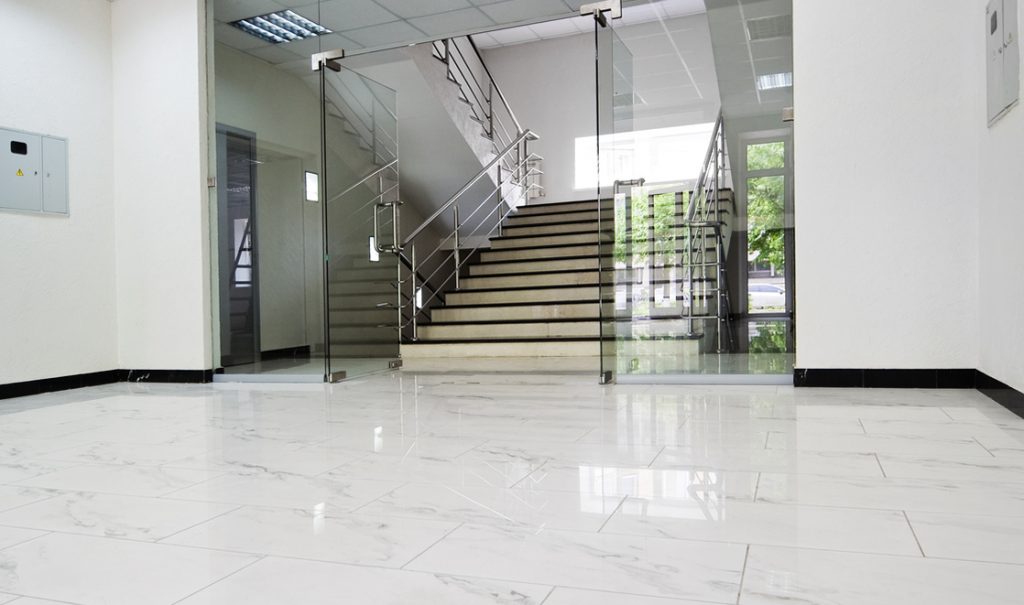 Natural Stone Restoration
Dirty, dull or otherwise damaged natural stone floors and surfaces reflect poorly on your business. Your natural stone can become dull, scratched, stained, or damaged even with regular janitorial services. When this happens, it's time to call the professionals at Next Level Surface Care to resolve these problems. We provide a wide range of services from deep cleaning, precision repair, and exceptional restoration services to customized, regularly scheduled maintenance services. Whether you need a marble floor refinished, granite vanities cleaned and sealed, or your terrazzo honed and polished, you can count on us to achieve fantastic results.
Tile and grout cleaning can be challenging, even for professional cleaning and janitorial services. Next Level Surface Care specializes in tile and grout cleaning, and our professional deep cleaning equipment can achieve fantastic results compared to mops and scrub brushes. Our highly trained technicians extract deeply embedded dirt and grime, thoroughly cleaning and sanitizing your tile, grout, and baseboards. We use nonabrasive yet effective methods for a deep-down clean. We also provide clear sealing services to help make regular cleaning easier and more productive and color sealing services to change the color of your grout, make grout stain resistant, and numerous additional benefits.
VCT Cleaning and Stripping
Vinyl composition tile (VCT), linoleum, sheet vinyl, luxury vinyl tile (LVT), bio-based tile (BBT), rubber sheet and tile, and other types of resilient flooring are usually found in hospitals, restaurants, industrial facilities, or other commercial places where high traffic and use are likely. Next Level Surface Care deep cleans VCT and linoleum floors using a commercial floor machine mounted with brushes and neutral floor cleaner. The brushes rotate at high speeds to extract soils, contaminants, and leftover coatings. Then we burnish the floor replacing the brushes with burnishing pads that also rotate at high speeds to buff and polish the surface of the VCT tile or linoleum to a beautiful sheen. We can use a traditional stripping and acrylic wax application to improve the look of your floors, but for a cost-effective, high-value, long-term solution, consider dramatically rejuvenating the appearance of your floors with our high performance coatings.
Our services include daily, weekly and monthly tailor-made service options. We can work during your least-busy hours for minimal disruption to your normal routine. From common areas to restrooms to offices, we provide exceptional maintenance services such as those already mentioned, as well as deep cleaning carpets and pressure washing exterior surfaces such as entrances, walkways, and patios. With regularly scheduled maintenance services, your commercial space will stay clean, healthy, and inviting.
If you are in the Dallas, TX, we'd love to talk with you about your commercial maintenance needs. Our services are both excellent and cost effective. Feel free to CONTACT US online or call (972) 905-1278 to discuss your commercial cleaning needs.
TESTIMONIALS AND REVIEWS
Our Clients Say It Best...
Take a moment to see what our clients tell us and tell the world about us.
Jason and Diana were great and did a fantastic job. The tile floors are awesome. Would definitely recommend and use them again.
Debi Erickson
Jason was on time and ready! My tile and grout look spectacular! Thanks so much.
Kathryn McCord
I highly recommend Next Level Clean. Great job, thorough and cleaned up after job finished! I will definitely use them again!
Valerie Cox
Jason was a very professional and nice young man. He was very conscientious about all the little details and made sure I was completely satisfied when he finished. I would...
Mike Alexander
Next Level has been amazing since the beginning! They are very responsive and truly show their appreciation for the their clients. I am so happy I found them!
D'Anna Paty