Marble Polishing and Restoration | Dallas - Ft. Worth TX
Restoring the Timeless Elegance to Your Marble and Limestone
Has your marble or limestone lost its luster? We can restore  it to like new! Marble floors, countertops, and other surfaces that have become dull and damaged will need professional services to restore the elegance and keep them looking their best. At Next Level Surface Care, we know what it takes to make your marble surfaces look sensational. If your marble or limestone is dirty or dull-looking, scratched, etched, cracked, chipped, or otherwise damaged, don't replace it! See what our cleaning, polishing, restoration and protection services can do for your marble or limestone.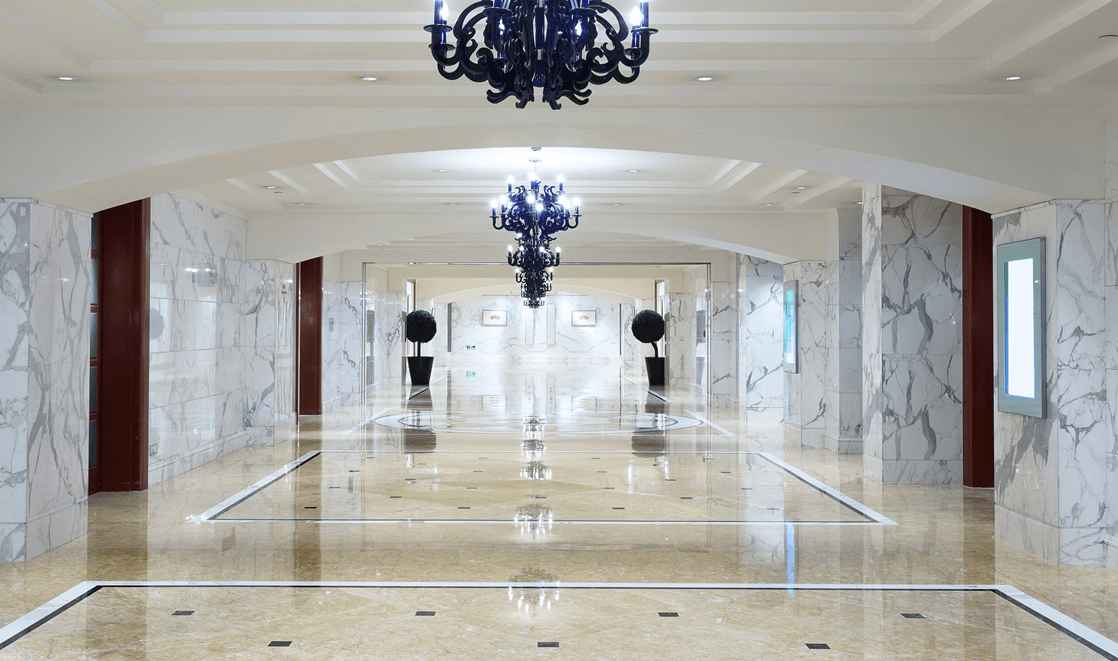 Marble and Limestone Service Overview
Do you have marble floors, countertops, walls, or other marble surfaces? What marble services do you need? We provide complete marble floor and surface care and professional maintenance services for commercial and residential properties, including both interior and exterior marble surfaces. Keep reading to learn more about how we can meet your needs.
Our Marble and Limestone Services
Marble or limestone floors that are too dull or too shiny can be refinished to whatever finish you prefer: gloss, semi-gloss, matte, or custom.
Honing virtually erases dull areas on marble and limestone associated with wear patterns, scratches, etches and spots.
Polishing your marble or limestone using the appropriate diamond-infused pads or polishing powders is the final step of the refinishing process. Our expert technicians can achieve the exact finish you are looking for.
We can grind away excess stone to create a flat, level surface if your marble or limestone tiles are uneven or if you want your tile floor flattened to the grout lines to facilitate easier cleaning.
Don't replace your damaged marble or limestone! Chips, cracks, and broken tiles can be repaired using filler and specialized equipment. We can hone and polish to match the repair site with the existing finish.
Our craftsman can, in many cases, remove an unrepairable tile without damaging neighboring tiles and reinstall a new tile.
We're here for you, whether you are seeking guidance on how to remove marble or limestone stains and discolorations yourself or you want us to treat them.
The more porous your marble or limestone is, the more susceptible it will be to staining. We professionally deep clean using non-acidic, highly-effective cleaning solutions, followed by an application of high quality sealer, if needed.
Contact us for your marble and limestone floor restoration needs.
Is your marble dull, dirty, etched, or otherwise damaged? If you are in the Dallas, TX or any of the other areas we service and your marble or limestone needs some professional attention, CONTACT US online or call (972) 905-1278 for a free estimate. We look forward to hearing from you!
TESTIMONIALS AND REVIEWS
Our Clients Say It Best...
Take a moment to see what our clients tell us and tell the world about us.
Jason and Diana were great and did a fantastic job. The tile floors are awesome. Would definitely recommend and use them again.
Debi Erickson
Jason was on time and ready! My tile and grout look spectacular! Thanks so much.
Kathryn McCord
I highly recommend Next Level Clean. Great job, thorough and cleaned up after job finished! I will definitely use them again!
Valerie Cox
Jason was a very professional and nice young man. He was very conscientious about all the little details and made sure I was completely satisfied when he finished. I would...
Mike Alexander
Next Level has been amazing since the beginning! They are very responsive and truly show their appreciation for the their clients. I am so happy I found them!
D'Anna Paty